Grants
Boone County Master Gardeners (BCMG), in cooperation with the Cooperative Extension Service of Boone County and Purdue University, promote sound gardening practices and provide research-based information to increase the knowledge and pleasure of gardening for the community and its members.
In keeping with that mission, BCMG funds and awards grants for special gardening/horticulture/agricultural projects which promote educational experiences within the community. This is an important part of our relationship within Boone County. You must be a Boone County resident to apply.
To apply for a grant please use the Application For 2024 Boone County Master Gardener Grant. Fill out the form, select download with changes (download arrow), save changes with your group's name added (ex. DahliaSocietyApplicationfor2024Grant) and email your saved file to Cheryl Pleak Copeland at [email protected].
We are pleased to announce the 2023 recipients of the Boone County Master Gardeners grants: the Zionsville Cultural District Dahlia Society and the Junior Master Gardeners for Teen Challenge.
Zionsville Cultural District Dahlia Society
Established in 2013, the mission of Zionsville Cultural District (ZCD) is to make art, culture, and history accessible and obvious through support, promotion, and coordination. ZCD's Dahlia Program was launched in 2019 as a project supportive of our public art programming. Since that time, our Dahlia Program has expanded the presence of the dahlia in Zionsville gardens, landscapes, and public art locations.
The project is a hands-on activity that provides free dahlia tubers and plants, along with educational and promotional materials, for residents of all ages to promote a living symbol of Zionsville's cultural heritage, add beauty to their surroundings, and enjoy the benefits of growing flowers.
The project underscores the town's history as the "Dahlia City." This designation arose from the popularity of the bloom among gardeners beginning in the late 1920s and honors received at the 1933 Chicago World's Fair by Zionsville horticulturist Fred Gresh for the outstanding flower of the year, which he christened "Zion's Pride." Fast forward to today, ZCD's initiative restores this element of Zionsville's history as part of our mission to promote and celebrate our arts, history, and culture.
In partnership with Zionsville Farmers Market and with BCMG support, ZCD plans to offer free tuber distribution at the Farmers Market on Saturday, May 27, 2023. The Dahlia Showcase will be September 23, 2023, the last day for the market and the completion date for our project.
Educational materials that were created as an in-kind donation by a local Boone County Master Gardener are featured on our web site and printed for distribution at our events. The project has become a great parent-child activity and will hopefully encourage young community members to become engaged in gardening.
Junior Master Gardeners for Teen Challenge
"The Junior Master Gardener program is an international youth gardening program of the university cooperative Extension network. JMG engages children in novel, "hands-on" group and individual learning experiences that provide a love of gardening, develop an appreciation for the environment, and cultivate the mind."  Source: https://jmgkids.us/what-is-jmg/
Adult & Teen Challenge provides Christian faith-based, residential care to young people and adults who struggle with life-controlling problems. Source: https://teenchallengeusa.org/centers/tcin101/
Project goals are:
Re-layout raised beds and height adjustments changes to the raised bed frames at JMG Gardens @ TC.
18 girls @ Teen Challenge will learn how to adjust their JMG beds to be 27" height.
They will learn to take soil samples and will learn to mix new soil & compost..
They will learn to build cold frames fenced in area and learn about selecting early spring produce.
They will plan and plant produce in all 12 raised beds.
JMG is an interactive program.
Maintain a garden journal.
Planned completion date May 31st 2023.
Information and pictures to follow.
2022 recipients of the Boone County Master Gardeners grants were:
Hussey-Mayfield Memorial Public Library
Hussey-Mayfield Memorial Public Library in Zionsville was awarded a 2022 Master Gardener grant, requested by Patricia VanArsdale, Teen & Adult Assistant Department Head. The town of Zionsville was awarded the title of 2021 Green Community of the Year by Accelerated Indiana Municipalities. The library started a seed bank in May of 2021 and has distributed 7,200 packages of free garden/flower seeds to the community. In keeping with the town's environmentally friendly focus, by reducing the number of plastics from their landfills and by helping community members to garden by offering free seeds, the library will use the grant to purchase soil blockers and soil tubs. The soil blockers and tubs can be checked out by patrons of the library in order to create blocks of soil to plant their seeds in therefor bypassing the need for plastic seed trays or plastic containers. We wish them well during their 2022 community seed giveaway.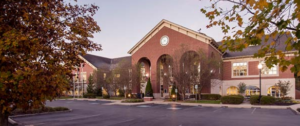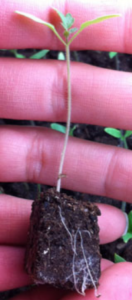 Boone Meadow Elementary School
Boone Meadow Elementary School was awarded a 2022 Master Gardener grant, requested by Candice Culligan, PTO beautification volunteer, to support the continuation of the school's STEM edible garden project. The grant will be used to help purchase lumber for new raised beds, soil amendments, and fruit and vegetable seed or seedlings. This garden is used for STEM instruction for grades kindergarten through fourth. The main purposes of the garden are education and community outreach. Students learn where their food comes from by planting seeds and seedlings, maintaining the garden, and harvesting the fruits and vegetables. The produce harvested will be donated to local feeding programs and food pantries in Boone County.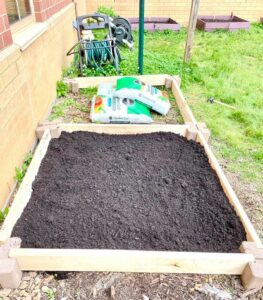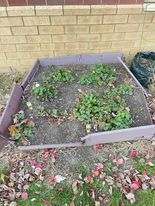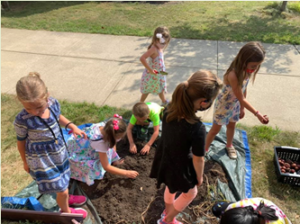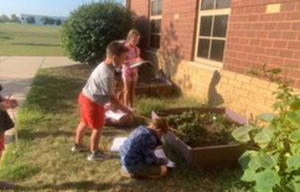 Some past projects that have been funded include:
Maplelawn Farmstead
                                                                  
Boone Meadow Elementary School
                   
Zionsville Cultural District (Dahlia Project)
The Boone County Community Gardens used the grant to purchase seeds for the community garden and support educational activities. Over 80 youth and 120 adults benefited. This project resulted in 2,850 pounds of produce donated to local feeding programs and food pantries. Twice-weekly hands-on gardening classes were provided to the local Boys & Girls Club summer campers. An additional grant in 2020 will continue to fund this group that is changing the food system for our community.